Robotics Solutions
ul.Żwirki i Wigury 3/4a
42-600 Tarnowskie Góry
Tel./Fax. +48 32 285 10 15
Kom. +48 51 632 06 21
e-mail:
office@r-s.com.pl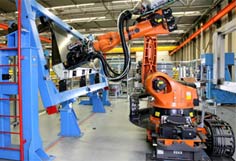 On-line robot programming.
We are programming KUKA and Fanuc robots
since 2002.
We are specializing us in applications:
spot-welding
welding
plasma cutting
freasing
gluing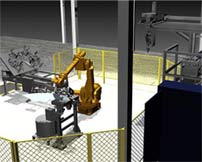 Off-line robot programming.
We are preparing robot-cells simulations in eM-Workplace (Robcad) system.
Off-line robot programming allows us to reduce cell integration time about 30%. It allows us also to check system functions before cell production begins.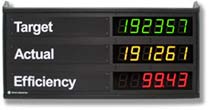 Robot time cycle optimalization.
If there is a need for cycle time reduction for a single robot or the whole robotized cell, we are offering optimalization services based on optymalization of robot moves or robot work sequence.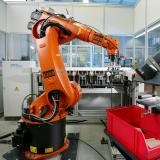 Robotic Cell.
We realize robotic cell projects with KUKA, FANUC, ABB robots with handling, welding, bolting, gluing, nitration and another aplications. If there is a need for another robot type, we can also make this job. Every cell can have a visionsystem.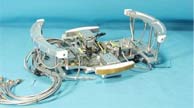 Grippers building.
We design and build robot grippers based on soultions provided to us by our co-operating company ASS.